Flat Proof Tires for Walk Behind Mowers
Imagine you're working in your yard on the weekend and your lawn mower tire goes flat on a Sunday and all the tire stores are closed.
Now what?
Or you're a busy landscaper trying to stay on schedule mowing your twenty lawns per day, and your mower deck tire clips a curb and pops a bead.  You're day is shot! …you can't recover lost time and lost money.
Flat Proof Walk Behind Mower Tires Can Save You Money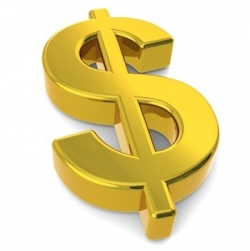 Flat Proof or Flat Free Tires have been available in the marketplace for many years, yet most contractors and homeowners don't know they exist.  They are designed to replicate the ride and handling of air-filled tires and their performance is hard to beat…no more headaches due to slow leaks and flat tires.
 Air-like Performance…
When flat proofing was first introduced in the lawn industry the only option was foam fill.  The flat proof material was too hard since it was the same product used in large construction tires.  Over the years, flat-proofing manufacturers such as Arnco, introduced softer foam fill such as SuperFlex and EcoFlex.  These products were ideal for small tires and offered an air-like ride.  Eventually Carlisle Tire introduced a their Reliance flat proof tire line, eliminating the need for foam filling most mower deck tires on walk-behind and zero turn mowers.  Today we still use Ecoflex to fill the tires not available in the Reliance line, including velkie and sulkies.  Of course, there are dozens of mower tire sizes that are not available in a flat free tire, but they can be custom foam filled by an authorized foam fill dealer such as Ken Jones Tires.
Flat Proof Tire Experts Ready To Help
Flatprooftires.net is your source for the best flat free tires online.  You're a click or phone call away from talking to the specialty tire experts from Ken Jones Tires – over 75 years of experience.
Call 1-877-862-1286 or email us with any questions.
| | | | | | | | |
| --- | --- | --- | --- | --- | --- | --- | --- |
| | SIZE | TREAD | PART # | WEIGHT |   DESCRIPTION | Price$ | Buy Now |
| | 8x300x4 | SMOOTH | 206CM |  5.7 LBS | Steel wheel painted white with 3.25″ centered hub length and 3/4″ roller bearings. Replaces OEM: Land Pride |        $43.34 |   |
| | 9x350x4 | SMOOTH | 209CM | 7.7 LBS | Steel wheel painted white with 4.0″ centered hub length and 5/8″ roller bearings. Replaces OEM: SCAG, Ransomes, Bobcat | $46.59 | |
| | 9x350x4 | SMOOTH | 210CM |  7.4 LBS | Steel wheel painted white with 4.5″ centered hub length and 3/4″ roller bearings. Replaces OEM: EXMARK, John Deere, Toro.  Also Ferris, Lesco and Kees | $51.68 | |
| | 9x350x4 | SMOOTH | 211CM |  7.1 LBS | Steel wheel painted white with 3.25″ centered hub length and 3/4″ roller bearingsReplaces OEM: Gravely, Ariens, Kubota | $46.48 | |
| | 9x350x4 | SMOOTH | 212CM |  6.7 LBS | Steel wheel painted white with 3.50″ centered hub length and 3/4″ sintered iron bushings. Replaces OEM: King Cutter | $41.09 | |
| | 9x350x4Turf Saver | | 145LSFILLED | |  Zinc plated steel bolted wheel with 3.75″ centered hub length and 3/4″ roller bearings. Replaces OEM: Single Velke | $60.86 | |
| | 410x4Turf Saver | | FILLED | |  Zinc plated steel bolted wheel with 2.19″ off- centered hub length and 1″ roller bearings. Replaces OEM: Jungle Wheel | $62.37 |   |