Flat Free Hand Truck Tires perform just like air filled tires, but with out the headaches and downtime of flats!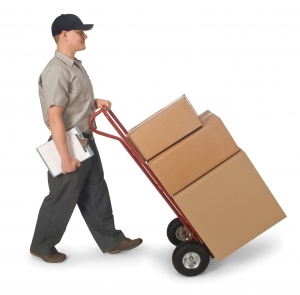 Flat Free polyurethane hand truck tires are lightweight, non marking, and perform just like their air filled counterparts.
     lightweight

     non marking

     flat proof
Ideal for all carts and equipment when downtime is unacceptable!  
Flat Free Polyurethane Hand Truck Tires
These flat proof hand truck tires are made of lightweight polyurethane foam and perform just like an air filled tire. The specialized foam memory gives our tires the same durability, bounce and cushion of air filled tires- with out all the flats!
Heavy duty hand trucks, dolly hand trucks and stair climbing trucks flat proof tires will keep working, preventing the headaches and cost of a flat tire!
Polyurethane foam is more resistant to abrasion than rubber, so it is much more difficult to wear through the surface. Even if the surface becomes worn, these tires perform very well.
Foam is similar to rubber for chemical resistance, but will not be damaged by UV Rays or Ozone- major causes of cracking and rotting in tires.
Not sure which hand truck tire you need?
Call  the experts at Ken Jones Tires 1-877-862-1286 or send us an email with your question.
4.10/3.50-4″ (10 inch tire) This tire is the perfect hand truck tire when mounted on an offset hub.
 2.80/2.50-4″ (8 " tire) The #1 swivel and rigid caster tire!
| | | | | | | | | | | |
| --- | --- | --- | --- | --- | --- | --- | --- | --- | --- | --- |
| Product | Size   | Tread  | Hub | Bearing | Diameter | Weight | Capacity | Item# | Price | Buy now |
|   | 4.10/3.50-4″ |  Sawtooth | 2.25″OC | 5/8″ | 10.5″ | 4 lbs. |  300 lbs. |  00010 | $31.95 |   |
| | 2.80/2.50-4″ |       Jag | 3″ | 1/2″ |    8.5″ | 3 lbs | 2 75 lbs. |  00026 | $29.95 | |